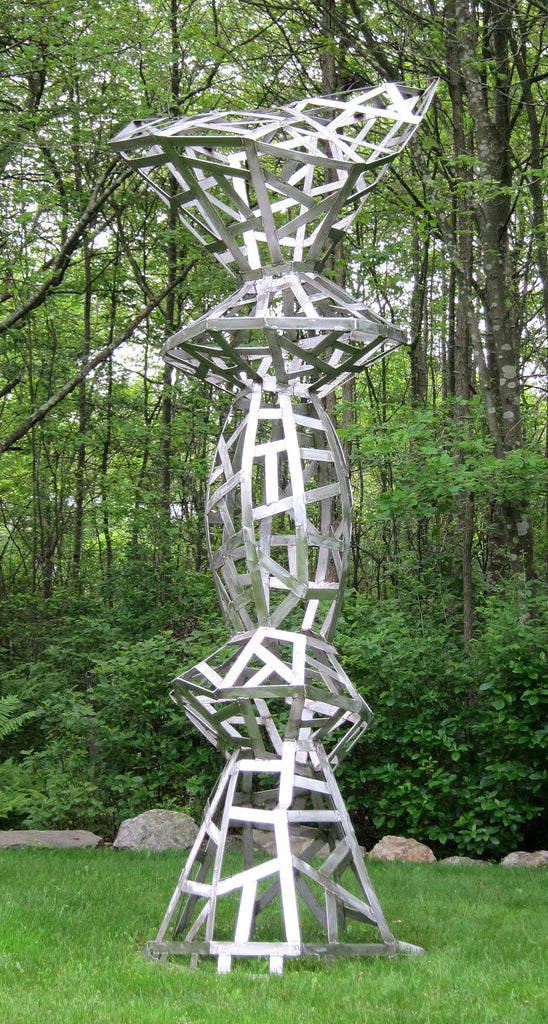 Herky Jerky
$38,000
This free standing sculpture is currently installed in Providence, Rhode Island for a five month lease period (ending June 1, 2016) hosted by The Avenue Concept. Made entirely of stainless steel flat bar, with an intentionally awkward in and out profile, with a structural pattern that reflects the same sensibility. 
The sketch page shows a very different form language, in this case leaning egg forms, that could be built using the same random flat bar construction utilized with Herky Jerky. 
Very Strong. Very Stable.
Six bolt locations for permanent placement.
Stainless steel
117"h x 47"w x 46"d
Herky Jerky is Currently On view in Downtown Providence Thru June 1, 2016
Courtesy of The Avenue Concept and Yarrow Thorne.